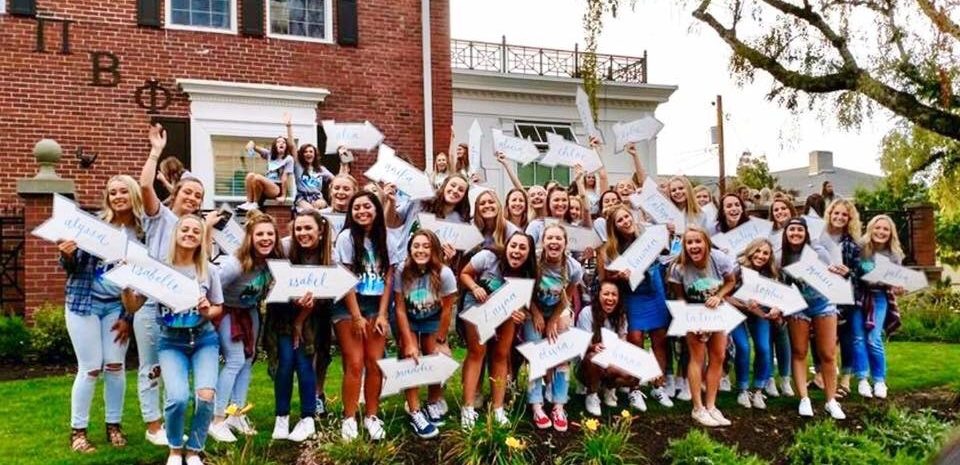 Financial & Time Commitment
2017 FALL RECRUITMENT SCHEDULE
Sunday, September 24th: PNM Orientation! Times will be sent via email
Wednesday, October 4th: Leadership Day One
Thursday, October 5th: Leadership Day Two
Friday, October 6th: Leadership Day Three
Saturday, October 7th: Philanthropy Day
Sunday, October 8th: Sisterhood Day
Monday, October 9th: Preference Night
Tuesday, October 10th: Bid Day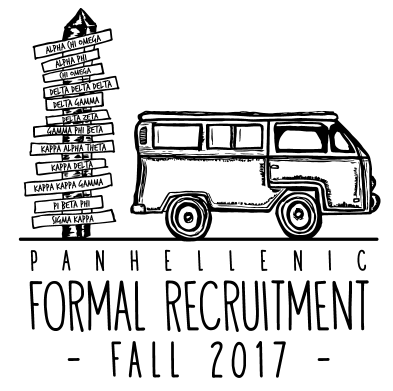 REGISTRATION
When:
Registration is now open and will close on September 8.  Registration will remain open until all available spots are filled. Register early or you may not be able to!
How:
Go to fsl.uoregon.edu and scroll to "Recruitment and Member Intake Information." Click on PHC Sororities. This will direct you to the another web page with the registration link.

Next, click on the registration link under "2017 Fall Formal Recruitment."

Sign up for recruitment and pay the registration fee ($50 before August 7, $75 after August 7).
What you'll need:
Basic personal information

List of extracurricular activities, honors, community service and work experience

Legacy information, if applicable. A legacy is a woman who has an immediate relative that is a member of a sorority. Every chapter's standard of a legacy differs but usually, it includes mothers, sisters, grandmas, and sometimes great grandmothers and aunts. Please check appropriate chapter legacy information by reviewing the individual organization's policy by visiting the chapter's inter/national website.

You may upload a digital picture of yourself and a resume, although both are optional. The picture can be anything from your Facebook profile picture to a senior picture! The resume must be in PDF format.

Emergency contact information
Leadership Day (Wednesday-Friday)
Women must wear their recruitment shirt all three days. Women are free to wear whatever they choose with the shirts, but jeans and comfortable shoes are advised.
Philanthropy Day (Saturday)
Women are encouraged to wear a blouse, jeans or a skirt, and sandals or flats.
Sisterhood Day (Sunday)
Women are advised to wear a blouse and nice pants, casual dress or skirt with comfortable wedges, heels or flats.
Preference Night (Monday)
Women are encouraged to wear a cocktail dress and heels.
Bid Day (Tuesday)
Women can wear whatever they are comfortable in. They will get a shirt from the chapter.
FINANCIAL & TIME COMMITMENT
Each chapter has a financial requirement, which is important to take into consideration before registering for Recruitment. Membership fees vary by sorority, but they typically include membership dues, house fees, and room and board if you live in the chapter house. Living in the chapter house is a good way to decrease cost and often cheaper than many other on and off-campus housing options. Many sororities offer online payment and payment plans. You can anticipate total fees using the projections below.
Living In-House Fees (per academic term, summer not included):
High: $3,600
Average: $3,534
Low: $2,614
Living Out-of-House Fees (per academic term, summer not included):
High: $600
Average: $525
Low: $500
New Member Fees (first academic year):
High: $1,372
Average: $986
Low: $527
FREQUENTLY ASKED QUESTIONS